International TESOL
(non-accredited)
This course is combined with the Certificate IV Teaching Conversational English (TESOL) course.
The difference between the two courses are the types of assessment and teaching hours. Class content is the same.
This is especially designed for multi-lingual speakers.
Unique Features
Learn English while you learn to teach!
Gain confidence in using and teaching English
Small-sized classes
Qualified and caring teachers
Learn how to teach speaking, listening, reading, writing grammar, pronunciation pronunction and vocabulary
How to teach children, adolescents and adults
Observe other English classes
Design and teach your own English classes with real ESL students
Opportunity to upgrade to the Certificate IV Teaching Conversational English if English level is 5.5 IELTS and course is completed successfully.
Graduates teaching in China, Taiwan, Japan, Indonesia, Brazil and South Korea
Entry Requirements
Intermediate Intermediate level or equivalent
Successful completion of an intake interview
Working holiday visa (we cannot support student visas)
Course Modules
Culture and communication
Identifying language learning needs, language tests
Learning styles
Second language acquisition - How to learn a second language
Teaching styles and methods
Classroom management
Teaching excellence
The Multi-lingual teacher
Teaching Speaking, Listening, Reading, Writing, Grammar, Vocabulary and Pronunciation
Grammar for Teachers
Reading aloud skills, storytelling and songs for teaching English
Error Correction and pronunciation analysis
Technology and resources in the classroom
Teaching English as a Foreign Language
Course Completion
Students who successfully complete the course are awarded the
ITA International TESOL Training Certificate
This course covers the content in the Certificate IV Teaching Conversational English (TESOL) 30987QLD Government accredited course. However, it has been adjusted to assist multi-lingual speakers to develop their English skills whilst also learning TESOL content and teaching skills. It focuses on, and further develops the skills and expertise a non-native speaker brings to the classroom. It is a part-time but intensive course including teaching practice and assignment work.
Certificate IV Upgrade
Students who have completed the
International TESOL
course and have IELTS 5.5 or equivalent can upgrade to the Australian Government Accredited TESOL course
10632NAT
Certificate IV in TESOL
.
Additional time and additional assessment required.
Courses run in: Brisbane, Melbourne and Sydney
Powered by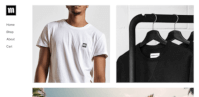 Create your own unique website with customizable templates.